Avoid costly fines or penalties for moving ahead on a home improvement project that you didn't know required a permit. Understanding what can and cannot be done without a permit will keep you from paying expensive penalties and/or being required to demolish your work.
homediggidy.com gathered information to help you determine which home improvement projects you can tackle without having to apply for a permit.
When Do I Need a Permit?
When you make the decision to upgrade or improve your home, you probably think about design and decor options, fence height, paint colors, and curb appeal, if the project will increase your property value, and if hiring a professional to help you with the job is a good idea. Stop there. However, the most critical decision you will make is whether or not you will need a building permit to legally start and materialize your project.
Homeowners must inform themselves on which projects require approval and the consequences for building without it. So before you start building a wall or cutting down trees to build a patio, make sure you fully understand the applicable building permits and when they are necessary. The following projects typically require a permit: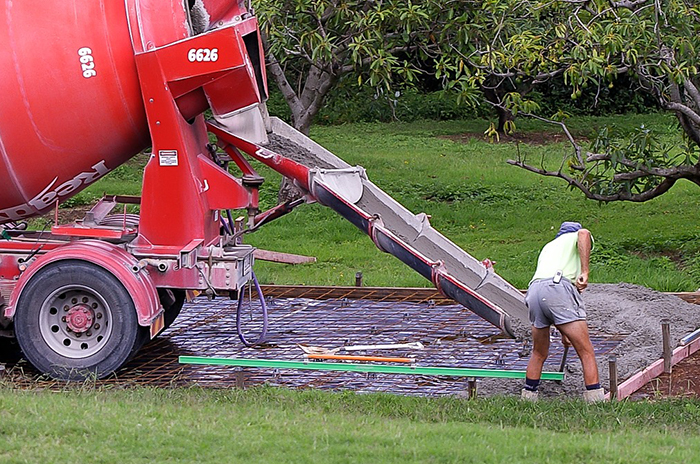 Hardscaping
Building or removing a fence or retaining wall
Roofing
Replacing windows or doors
Tree removal
Building a shed
Updating or finishing a basement
Adding concrete sidewalks, driveways, and slabs
Installing an in-ground concrete pool
Building a porch or deck
Adding a new HVAC system or water heater
Removing or adding load-bearing walls

Common projects that typically do not require permits include:
Upgrading faucets
Installing storm windows
Changing/repairing your home's siding
Adding new flooring or carpeting
Replacing a bathtub or sink (without relocating them to a new location)
Installing new cabinets, space savers, or shelving
Updating light fixtures
Making kitchen updates (cosmetic)
Painting (interior or exterior)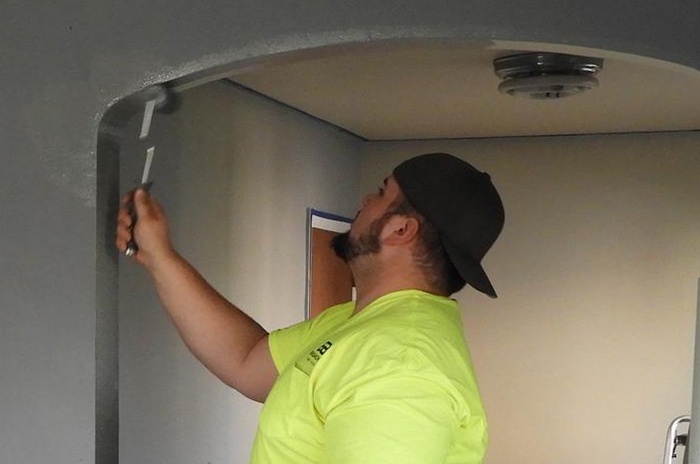 Note: Local laws may vary. Research your local zoning and permitting requirements before initiating any project. If you are working with a contractor, they (the contractor) should be well-versed on which projects require which permits. (Another advantage to hiring an experienced local professional).
Who Applies for a Building Permit?
If you hire a contractor to complete your intended project, they will most likely obtain the necessary permit(s). This is because the person or company who attains the permit is also designated as being responsible for ensuring that the project remains within the boundaries established by the municipal codes. If you acquire the permit yourself, you will automatically be considered the contractor. You can be held liable if there is a construction problem, code violation, or injury.
Tip: Help determine whether your project requires a permit by using the interactive code of ordinances tool at library.municode.com
What if I Don't Get a Building Permit?
Homeowners often choose not to secure a building/construction/removal permit to save time and money. However, having work done on your home without the necessary permits can place you in violation of city codes and regulations. Consider the following consequences:
If code enforcement becomes aware of your building violation(s), there can be costly fines and penalties that far exceed the cost of the original permit. In some instances, government officials may require homeowners or contractors to remove or tear out any un-permitted work and do it over.
If or when you try to sell your house, a home inspection will likely be conducted. Such inspections may uncover home improvement projects done with or without the proper permits. This can delay a home sale, and you may even have to return the property to its original state.
In the event of a catastrophic plumbing issue, house fire, or severe structural damage, if it is discovered that the problem was due to work done without a permit, your homeowners insurance may be voided and not cover the damage.
In many cases, getting a permit for your project could mean investing less than an hour of your time and spending a few hundred dollars or less. With the potential consequences of not attaining a permit, it's better to be safe than sorry. So if you do, in fact, need a building permit for your home improvement, building, or removal project, use your better judgment and get the permit or hire a professional to get the permit and do the job.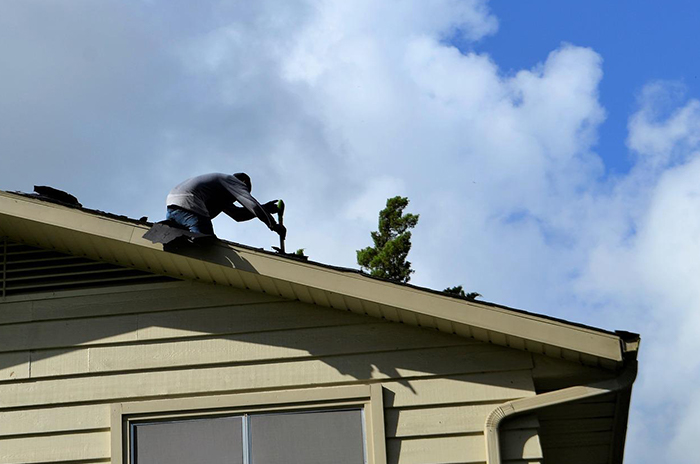 Home Improvement Permits
In this article, you discovered which home improvement projects will likely require a permit and how you can hire a professional to get the appropriate permit(s) before beginning your project.
Attaining the appropriate permit(s) for your home improvement project will help guide you through building/construction requirements and provide the reassurance that your project can be completed without incurring steep fines or costly do-overs.
By proceeding with your home improvement project without attaining the appropriate permit(s), you risk costly fines, orders to undo the project, or having your homeowners insurance voided.
Sources:
remodelingdoneright.nari.org/Homeowner-Resources/Questions-to-ask/When-do-I-need-a-permit
www2.ca.uky.edu/agcomm/pubs/FCS4/FCS4419/FCS4419.pdf
library.municode.com